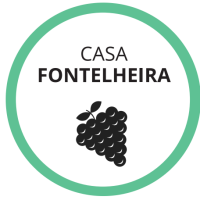 We gebruiken cookies om uw browse-ervaring te verbeteren en om ons verkeer te analyseren. Cookies zijn softwaretags die op uw apparaat worden opgeslagen via de internetbrowser en die informatie bevatten over uw browsen en alleen informatie bevatten die verband houdt met uw voorkeuren.
De cookies die we gebruiken, verzamelen informatie over het apparaat dat u gebruikt om toegang te krijgen tot onze website, zodat we het formaat van de website kunnen aanpassen aan uw apparaat, voor een betere presentatie en vloeiendheid.
Browsers stellen de gebruiker in staat om cookies te accepteren, te weigeren of te verwijderen, en informeren de gebruiker ook wanneer een cookie wordt ontvangen, namelijk door de gebruikte browserinstellingen te selecteren. De gebruiker kan cookies configureren in het menu "opties" of "voorkeuren" van zijn browser.
Houd er rekening mee dat u, door cookies uit te schakelen, kunt voorkomen dat sommige webservices correct werken, gedeeltelijk of volledig de websitenavigatie beïnvloeden.
Technische cookies die op onze website worden gebruikt (verzamelen geen persoonlijke informatie):
Deze cookies verzamelen informatie over de kenmerken van het apparaat dat onze website bezoekt, om de resolutie en afbeeldingen aan te passen die op onze pagina's worden weergegeven.
Het zijn essentiële cookies om door onze website te bladeren en de functies ervan te gebruiken. Zonder deze cookies werkt de website mogelijk niet goed.
Deze cookie is essentieel zodat we uw privacy-instellingen kunnen opslaan en toepassen wanneer u onze website opnieuw bezoekt.
Analytische cookies die op onze website worden gebruikt:
Deze cookie verzamelt informatie over uw bezoek aan onze website en bevat campagnegerelateerde informatie voor de gebruiker. Het wordt gebruikt via Google Analytics- en Google AdWords-accounts waarmee we het webverkeer kunnen volgen om het gebruikersgedrag te analyseren en enkele richtlijnen met betrekking tot onze website te begrijpen, tenzij deze inactief is. Het wordt na 1 minuut verwijderd.
Deze cookie wordt gebruikt om gebruikers te onderscheiden. Het wordt na 1 dag geëlimineerd.
Deze cookie wordt gebruikt om gebruikers te onderscheiden. Het wordt na 2 jaar geëlimineerd.