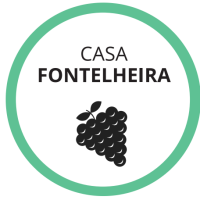 Casa Fontelheira garandeert de vertrouwelijkheid en bescherming van alle gegevens die door haar klanten worden verstrekt via het contactformulier.
Het verzamelen en verwerken van gegevens gebeurt op een veilige manier om verlies of manipulatie te voorkomen, in overeenstemming met onze interne procedures. Alle gegevens worden ingevoerd op beveiligde servers met een beveiligingscertificaat.
De gegevens die op deze website worden verzameld, zijn bedoeld voor het verwerken van verzoeken om klantinformatie en voor statistische analyse van het bedrijf.
De informatie die door onze klanten wordt verstrekt, wordt absoluut vertrouwelijk behandeld en we delen geen gegevens met derden voor commerciële doeleinden. Wij bewaren persoonsgegevens voor onbepaalde tijd totdat het doel waarvoor ze zijn bedoeld is uitgeput.
Casa Fontelheira kan niet verantwoordelijk worden gehouden voor het doorgeven van wachtwoorden, vertrouwelijke codes of andere informatie die eventueel kan worden omgeleid.
Alle klanten hebben recht op inzage, rectificatie of verwijdering van hun gegevens. Daarnaast kan de betrokkene een klacht indienen bij de toezichthoudende autoriteit – de Nationale Commissie voor gegevensbescherming. Als u niet langer deel wilt uitmaken van de Casa Fontelheira -database, kunt u dit recht op elk moment uitoefenen via de volgende middelen: